Sophia Novack 's Profile
Details
Joined:

03/02/2011

Last Updated:

01/03/2011

Location:

Czech Republic

Climate Zone:

Cool Temperate

Gender:

Female

Web site:

igg.me/p/66197?a=378342
Tweet
Projects
(projects i'm following)
Contacts
Followers
Following
Back to Sophia Novack's profile
Permaculture Media Blog - Picks of the Month (February 2011)
Most popular and inspirational posts of last month.
The Power of Community: How Cuba Survived Peak Oil (documentary film)- "The Power of Community" is creating excitement in localization groups, and with good reason. In this film, individual Cubans tell us how they responded to an artificially imposed "Peak Oil" in the 1990s, when the fall of the Soviet Union caused the loss of most food and oil imports. Their stories serve as a valuable model for a world facing Peak Oil on a global scale. Cuba's transition to a low-energy society is hopeful and instructive.


Food, Inc. (documentary film) - In Food, Inc., filmmaker Robert Kenner lifts the veil on our nation's food industry, exposing the highly mechanized underbelly that has been hidden from the American consumer with the consent of our government's regulatory agencies, USDA and FDA. Our nation's food supply is now controlled by a handful of corporations that often put profit ahead of consumer health, the livelihood of the American farmer, the safety of workers and our own environment. We have bigger-breasted chickens, the perfect pork chop, herbicide-resistant soybean seeds, even tomatoes that won't go bad, but we also have new strains of E. coli—the harmful bacteria that causes illness for an estimated 73,000 Americans annually. We are riddled with widespread obesity, particularly among children, and an epidemic level of diabetes among adults.


BBC Panorama "BP: In Deep Water" (2010) + Transcript - A report examining the consequences of the explosion in April on BP's Deepwater Horizon oil rig in the Gulf of Mexico, which is being called `America's greatest environmental disaster.
Two months after an explosion on BP's Deepwater Horizon oil rig in the Gulf of Mexico killed 11 people, Panorama's Hilary Andersson tells the story of America's 'greatest environmental disaster.'

Noam Chomsky: How climate change became a 'liberal hoax' (video) - In this sixth video in the series "Peak Oil and a Changing Climate" from The Nation and On The Earth Productions, linguist, philosopher and political activist Noam Chomsky talks about the Chamber of Commerce, the American Petroleum Institute and other business lobbies enthusiastically carrying out campaigns "to try and convince the population that global warming is a liberal hoax." According to Chomsky, this massive public relations campagin has succeeded in leading a good portion of the population into doubting the human causes of global warming.

Bill McKibben: Climate Change Is Our Most Urgent Challenge (video) - Bill McKibben, author and founder of the international environmental organization 350.org, says that without a global campaign to curb climate change, the ecological devastation of our warming climate will make our planet uninhabitable. His appeal to citizens and policy-makers, the seventh video in the series "Peak Oil and a Changing Climate" from The Nation and On The Earth Productions, is a call to action as much as it is a sobering account of the damage we're already doing to our environment.

Dmitry Orlov: Peak Oil Lessons From The Soviet Union (video) - Dmitry Orlov, engineer and author, warns that the US's reliance on diminishing fuel supplies might be sending it down the same path the Soviet Union took before it collapsed.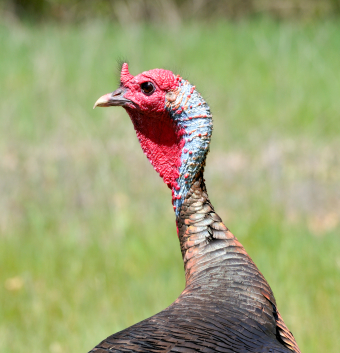 Eliot Coleman's Keynote Speech at Bioneers by the Bay: Authentic Farming (video) - In this video from Bioneers by the Bay 2008, organic farmer Eliot Coleman gives a presentation entitled "The Farm That Won't Wear Out." In it, he discusses the millennia-old practice of crop rotation, organic versus authentic farming, the magic of compost, and his unlikely friendship with a lifelong Monsanto chemical salesman.

Climate Change and Land Use by Patrick Whitefield (video) - Patrick Whitefield, author of Permaculture in a Nutshell and The Earth Care Manual: A Permaculture Handbook For Britain & Other Temperate Climates, explains the effect of climate change on land use, and more importantly, the effects of land use on climate change—in other words, what we can do to change reverse the warming.

Guerrilla gardening in New York. An "Eco tipping point" (video) - An inspiring film from EcoTippingPoints.org about how a small act of guerrilla gardening led to a huge community gardening movement in New York and beyond.


Toolbox for Sustainable City Living: A do-it-Ourselves Guide (ebook preview) - The Toolbox for Sustainable City Living is a DIY guide for creating locally-based, ecologically sustainable communities in today's cities. Its straightforward text, vibrant illustrations and accessible diagrams explain how urbanites can have local access and control over life's essential resources: food production, water security, waste management, autonomous energy, and bioremediation of toxic soils. Written for people with limited financial means, the book emphasizes building these systems with cheap, salvaged and recycled materials when possible. This book will be an essential tool for transitioning into a sustainable future threatened by the converging trends of global warming and energy depletion.


Growing food in the southwest mountains: A permaculture approach to home gardening above 6,500 feet in Arizona, New Mexico, southern Colorado and southern Utah (ebook preview) - Written by Master Gardener Lisa Rayner of Flagstaff, Arizona, this book will teach you how to deal with dry weather, high winds, intense sunlight, cold nights, insect pests, and other challenges of gardening in the southwest mountains.This book includes beautiful illustrations by Zackery Zdinak as well as a planting timetable, glossary of lesser known food crops, and an extensive list of resources for gardeners. In his preface, author and educator Dr. Gary Nabhan calls this book a "masterpiece." Permaculture Activist magazine says of this book, "The author and publishers are to be commended for creating a first-class resource."


Living off the Grid: A Simple Guide to Creating and Maintaining a Self-reliant Supply of Energy, Water, Shelter and More (ebook preview) - A how-to handbook to free yourself from the constraints of modern living. In daily life, we can take control of the resources and services we depend on. Electricity and energy don't have to come off the public utility grid—alternatives abound in solar, wind, and water generated power. Design decisions can drastically affect power consumption, and bio-diesel and alternative fuels can help break the oil habit. Dave Black describes alternatives for eco-pimping your home and lifestyle for independence, economy, and a more integrated way of life. Equally valuable for the urban dweller vaguely concerned about the size of his or her carbon footprint and the rural self-sufficiency enthusiast, Living Off the Grid can help anyone take control of his or her life and way of living. 50 black-and-white illustrations.


The Party's Over: Oil, War and the Fate of Industrial Societies by Richard Heinberg (ebook preview) - In The Party's Over, Richard Heinberg places this momentous transition in historical context, showing how industrialism arose from the harnessing of fossil fuels, how competition to control access to oil shaped the geopolitics of the twentieth century and how contention for dwindling energy resources in the twenty-first century will lead to resource wars in the Middle East, Central Asia and South America. He describes the likely impacts of oil depletion and all of the energy alternatives. Predicting chaos unless the United States—the world's foremost oil consumer—is willing to join with other countries to implement a global program of resource conservation and sharing, he also recommends a "managed collapse" that might make way for a slower-paced, low-energy, sustainable society in the future.


Small-Scale Grain Raising: An Organic Guide to Growing, Processing, and Using Nutritious Whole Grains, for Home Gardeners and Local Farmers (ebook preview) - First published in 1977, this book—from one of America's most famous and prolific agricultural writers—became an almost instant classic among homestead gardeners and small farmers. Now fully updated and available once more, Small-Scale Grain Raising offers an entirely new generation of readers the best introduction to a wide range of both common and lesser-known specialty grains and related field crops, from corn, wheat, and rye to buckwheat, millet, rice, spelt, flax, and even beans and sunflowers.


Radical Homemakers: Reclaiming Domesticity from a Consumer Culture (ebook preview) - Mother Nature has shown her hand. Faced with climate change, dwindling resources, and species extinctions, most Americans understand the fundamental steps necessary to solve our global crises-drive less, consume less, increase self-reliance, buy locally, eat locally, rebuild our local communities.
In essence, the great work we face requires rekindling the home fires.Radical Homemakers is about men and women across the U.S. who focus on home and hearth as a political and ecological act, and who have centered their lives around family and community for personal fulfillment and cultural change.


Farmer Jane: Women Changing The Way We Eat (ebook preview) - Farmer Jane profiles thirty women in the sustainable food industry, describing their agriculture and business models and illustrating the amazing changes they are making in how we connect with food. These advocates for creating a more holistic and nurturing food and agriculture system also answer questions on starting a community-supported agriculture (CSA) program, how to get involved in policy at local and national levels, and how to address the different types of renewable energy and finance them.
Sustainable food activist Temra Costa shows how you can join these women, whether you want to start a farm, open a food business, found an organization, or simply become a sustainable-food consumer.


The Small-Mart Revolution: How Local Businesses Are Beating the Global Competition by Michael H. Shuman (ebook preview) - Defenders of globalization, free markets, and free trade insist there's no alternative to mega-stores like Wal-Mart -- Michael Shuman begs to differ. In "The Small-Mart Revolution, Shuman makes a compelling case for his alternative business model, one in which communities reap the benefits of "going local" in four key spending categories: goods, services, energy, and finance. He argues that despite the endless media coverage of multinational conglomerates, local businesses give more to charity, adapt more easily to rising labor and environmental standards, and produce more wealth for a community. They also spend more locally, thereby increasing community income and creating wealth and jobs. "The Small-Mart Revolution presents a visionary yet practical roadmap for everyone concerned with mitigating the worst of globalization.


Preserving Food without Freezing or Canning: Traditional Techniques Using Salt, Oil, Sugar, Alcohol, Vinegar, Drying, Cold Storage, and Lactic Fermentation (ebook preview) -
The Essential Guide to Preserving Nutritious Food
Typical books about preserving garden produce nearly always assume that modern kitchen gardeners will boil or freeze their vegetables and fruits. Yet here is a book that goes back to the future—celebrating traditional but little-known French techniques for storing and preserving edibles in ways that maximize flavor and nutrition.


The Winter Harvest Handbook ??Year-Round Vegetable Production Using Deep-Organic Techniques and Unheated Greenhouses by Eliot Coleman (ebook preview) - Now, with his long-awaited new book, The Winter Harvest Handbook, anyone can have access to his hard-won experience. Gardeners and farmers can use the innovative, highly successful methods Coleman describes in this comprehensive handbook to raise crops throughout the coldest of winters.
Building on the techniques that hundreds of thousands of farmers and gardeners adopted from The New Organic Grower and Four-Season Harvest, this new book focuses on growing produce of unparalleled freshness and quality in customized unheated or, in some cases, minimally heated, movable plastic greenhouses.


Natural Beekeeping: Organic Approaches to Modern Apiculture by Ross Conrad - Why Organic Beekeeping? (ebook preview)



Edible Forest Gardens Vol. I - Ecological Vision and Theory for Temperate Climate Permaculture by Dave Jacke, Eric Toensmeier (PREFACE)

Edible Forest Gardens Vol. I Ecological Vision and Theory for Temperate Climate Permaculture - INTRODUCTION: An Invitation to Adventure

Edible Forest Gardens Vol. II: Ecological Design and Practice for Temperate Climate Permaculture - Introduction: A Forest Gardener's Tool Kit

Articles:

A Beginner's Guide to The Edible Garden Revolution by Matthew Lynch (article)
 
A Beginner's Guide to Working in Sustainable Aid and Overseas Development by Matthew Lynch (article)

An interview with Michael Shuman: if we're serious about localisation, "all of us have to go to business school" by Michael Shuman (article)

 
Low-Input seed starting by Sharon Astyk (article)
 
Earth's Limits: Why Growth Won't Return by Richard Heinberg (article)

Organic Gardening Books - A List Of The 50 Absolute Best Gardening Books by Smiling Gardener


See also:


Picks of the Month (January 2011) from Permaculture Media Blog

The Best Of Permaculture Media Blog in 2010